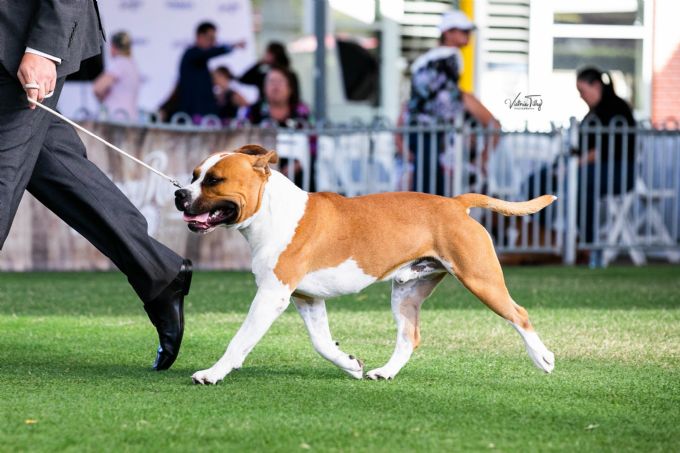 Amdea American Staffordshire Terriers
DOGSNSW Membership Number 2100080588
Members of The American Staffordshire Terrier Club of NSW
Members of The American Staffordshire Terrier Club of QLD
Amdea Amstaffs is a small kennel located in the tranquil Southern Highlands of NSW. Our dogs are all part of the family and enjoy plenty of space to exercise and relax. We have been involved with this beautiful breed for several years, showing and learning from our mentors here in Australia and overseas, so it was a natural progression for us to obtain our breeders licence and pass forward our good fortune with the breed.

We currently show our stunning American import, American and Australian Champion LBK'S My Name is Ned. He is a young dog, who is maturing into a stunning, well balanced and beautiful natured boy.

Our show stopper, Ch Amseraphs Sweet Dreams, Beanie has made us proud over the past few years, notching up some impressive wins including; Best of Breed, Sydney Royal Dog Show 2017 and Best in Specialty Show, NSW, also in 2017, against a line up of 104 Amstaffs from around the country. Beanie will retire shortly, making way for the next generation to enter the ring.

Our dogs are health tested including Cerebella Ataxia, Cardiac Certification and Hip & Elbow Scoring. We rely on DNA testing and not "clear via parentage" results. Please feel free to request to view the results.

You will receive a life time of support and advice with your new puppy. Our puppies potential families will be screened and help given to choose the perfect puppy for your lifestyle whether that be sports, showing or family pet.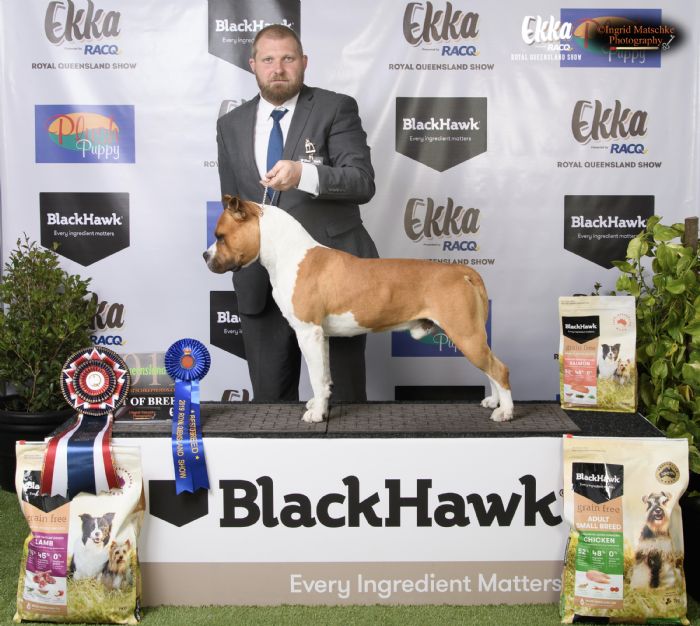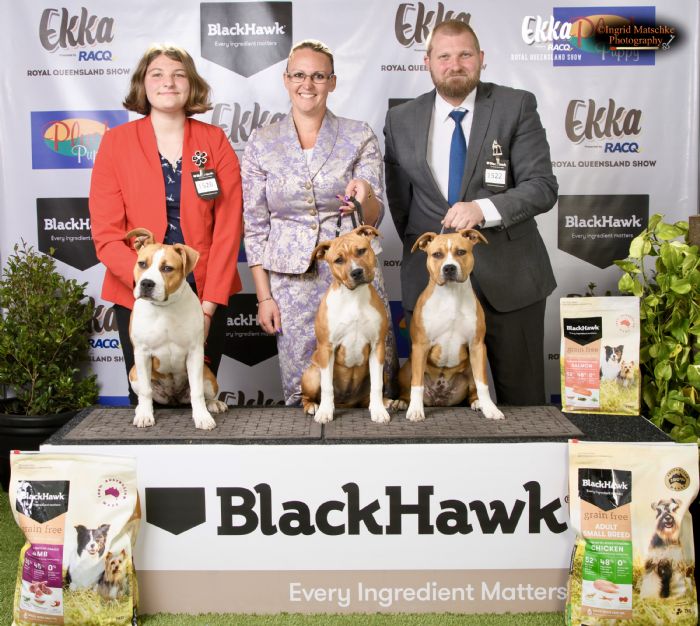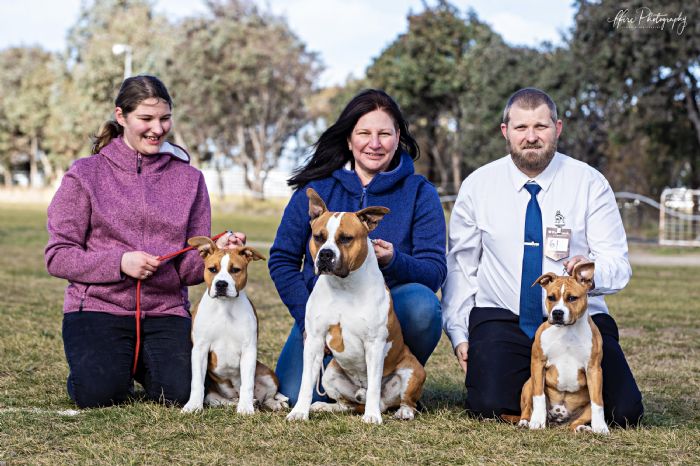 Contact Details
Rachelle Gambino
Southern Highlands, NSW, Australia
Phone : 0425253823
Email : [email protected]
21122 Visitors